Sambalpur- An on duty scribe Gunamani Biswal of Kalinga TV was assaulted by police inspector Kamal Lochan Panda in the forenoon today. This is another incident soon after Patkura, where angry Kendrapada SP raised his hand to slap a media person, who was covering the ongoing selection campaign there.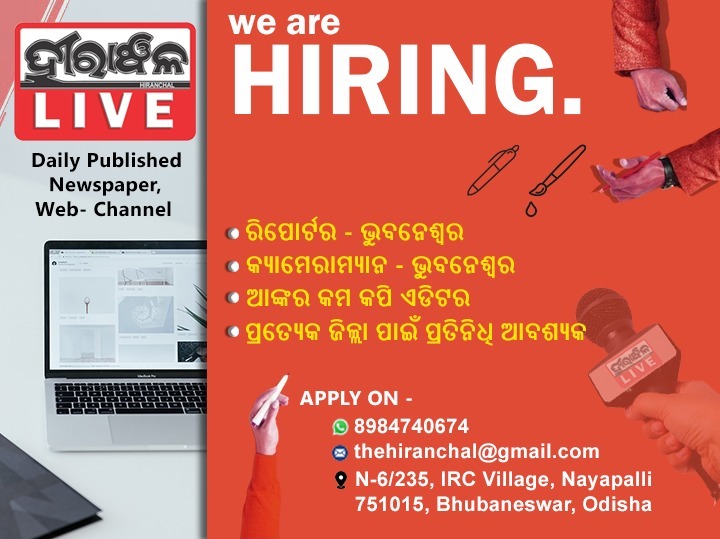 The incident at Sambalput took place at the entrance gate of St Joseph Convent School here, while media persons were entering into the school campus along with the gathering of parents. The parents were there to ventilate their resentment against imposition of ₹2400/- from each student as special fees to install air conditioners in the classrooms. Apprehending some tension, SDPO Bhawani Shankar Udgata was there on the spot with his strong contingent of police force. Nobody was allowed to enter the campus at the outset but as the school administration agreed, so all were allowed. Then there was some rush at the main gate obviously.
Thus Gunamani tried to go through the adjacent small entrance and to his bad luck then Inspector Panda was coming out from opposite direction by that door. Suddenly he caught both hands of Gunamani and dragged him out with offending him with abusing words. He was not at all ready to hear Gunamani's pleas that he is a journalist and doing his duty to cover the ongoing incident there. Incidentally all the sequences were recorded in the media video camera functional on the spot. Now the entire media focus was diverted to that episode instead of covering school event. The media persons present there reacted sharply to the police official's ill behavior toward the media man.
The SDPO tried to pacify them but failed. Additional SP Pradip Mohapatra was sent to the spot from the DPO to control the situation. He pacified the agitating scribes with his assurance to initiate action against his erring official. But this was not sufficient, so the entire lot of media persons rushed to the office of the DIG Police. DIG Satyabrat Bhoi and SP Sanjiv Arora both were ready there to meet and hear them. They told them about what took place at the school and demanded immediate removal of Inspector Panda from his present post as the IIC of Dhanupali police station. DIG Bhoi again assured appropriate action only after duly study of the situation and incident.