Emphasis on nine points for a balanced growth of Odisha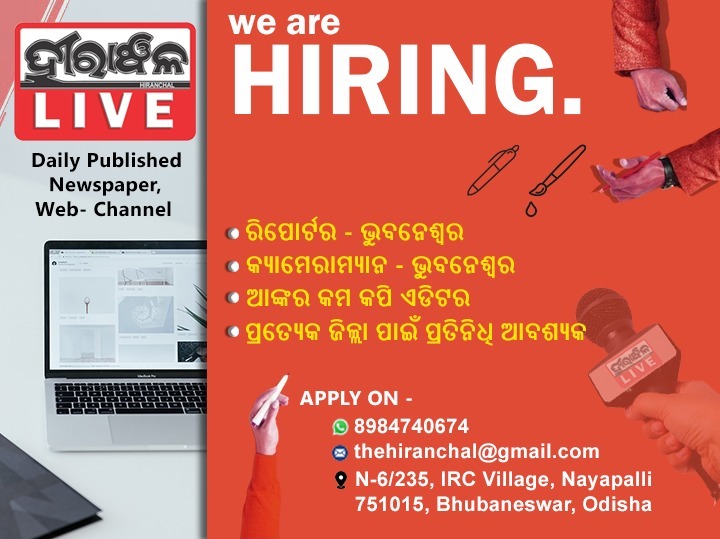 Sambalpur, Bharatiya Janata Party released it's state level manifesto Sankalpa Parts to give some new dimensions for an overall growth of Odisha. It was released simultaneously in press meets at all the district headquarters today. Sambalpur MLS candidate and ex-minister Jainarain Misha, MP candidate Nitesh Gangdev, district president Ram Chandra Meher, state spokesperson Gobind Agrawal, regional media coordinator Manas Boxy and district spokesperson Surya Panigrahi spoke to media persons here.
BJP has repeated it's old promise to make unique and the best India. It has shown concerned on the poverty stricken people of Odisha in its Sankalpa Parts (manifesto) at the outset. Describing it as Antoday, it said the party would give a new shape to the state economy with taking care of its lower and neo-middle class once it comes to power. It added that new industrial revolution would reshape the state besides creating ample employment opportunity. It emphasised on independency, self-identity and security of womenfolk. It has also shown concern on uplifting of farmers with providing them appropriate value for their farm produces, irrigation facility and freedom from loan burden. Similarly the tribal and minor forest produce collectors would get reasonable price for their commodity besides land rights would be given to them. Every household would get the benefits of basic amenities like, home, drinking water, electricity and road connection. Every citizen would get the desired health services. People would be secured from corruption and gunda elements. The cultural heritage would get due importance to uplift the self esteem of Odiya people.