She released her vision documents for Election 2019
Sambalpur, Sitting Sambalpur MLA Dr Raseswari Panigrahi is seeking mandate once again in the election as a BJD candidate here. She shared her vision documents with media persons in a press meet at her party office today in the forenoon, that was released formally. The released 8 paged printed booklet is methodically prepared with lots of facts, figures and graphics. Sharing her compassion for development as the local legislature, she said she could fulfill a part of her long cherished dream for Sambalpur as a smart city and seeks mandate once again to complete the rest unfulfilled part of it.
She said the major concern is the haplessly made city drainage system in the old township and more than 70 slums areas that needs to be properly rehabilitated. It may need about ₹400 cores and a request in this concern has been already sent to the state govt.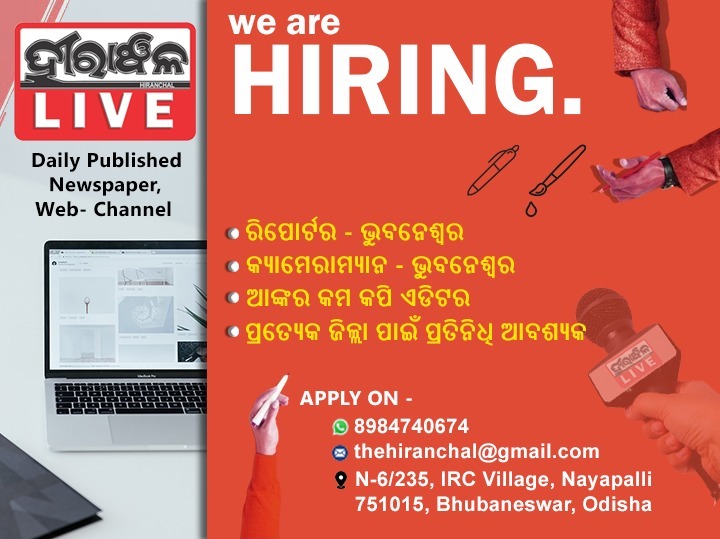 She has tried to cover all the 36 wards out of total 41 wards in Sambalpur Municipality Corporation with going deep into prevailing problems in each wards and proposed solutions for the same.
Citing some of the high lights of the vision documents, she said most of the residents of two important suburban areas like Burla and Durgapali need RoR (records of right) for the lands in their possession since several decades. Establishment of a permanent bench of Odisha High Court here is a sentimental issue that cannot be ignored anymore. Supply of clean drinking water to each household round the clock is also an important issue. The Government Women's College is to be groomed as a deemed university. Local aerodrome at Jamadarpali is to be linked with flight services to major cities in the country. An outer ringroad around the city area is to be constructed soon. The ongoing construction works of flyover and sewerage system are to be completed soon, as it's causing problems to local folks. She has some concepts to build few theme parks in the city area. Sambalpur is to be groomed as a tourists hub that would generate ample employment opportunities for local people here. The Mahanadi Riverside road is to be made as presentable as Sabarmati Riverside in Gujarat. The island in Mahanadi down to Hirakud Dam is to be developed as a massive park in the style of Brundaban Garden near Mysore. Sambalpur is to lead others in the field of health and education. Her dream for a zoological park like Nandanakanan is to be made true here.
Hitting hard on her critics she said, I appreciate positive criticisms as it enable me to learn something, but a baseless allegation that she has done no development at all during her concluding tenure as an MLA is hardly acceptable to her.