Press briefing by Jainarain Mishra
Sambalpur, Prime Minister Narendra Modi will start his Tuesday campaign from Sambalpur at 10am. Briefing to media person today on PM's program of Tuesday (April 16), BJP candidate for Sambalpur assembly segment and former minister Jainarain Mishra said that he will come down from New Delhi to Sambalpur to speak to a public gathering. He will reach Jharsuguda by his special flight, come down to Sambalpur by helicopter and land at a helipad special made near the meeting venue. The venue is already cleared by SPG and other higher officials from security point of view. It is expected that there will a gathering of about one lakh and about 50 thousands chairs would be laid there as per the sitting arrangements.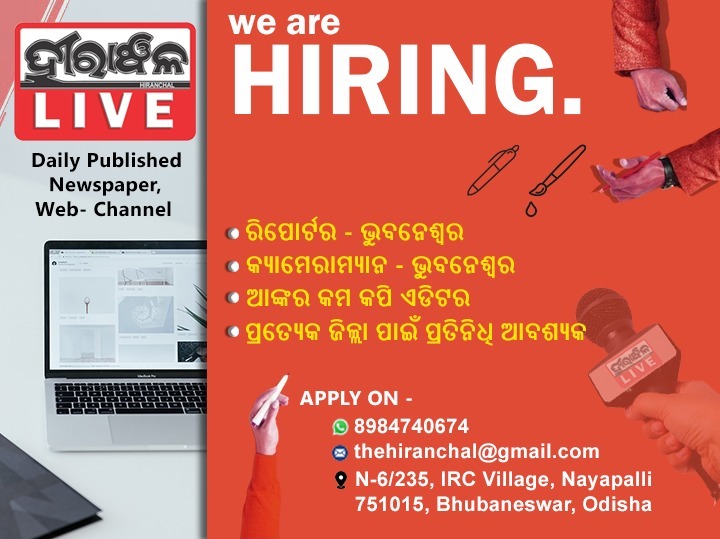 Mishra added that the union petroleum minister Dharmendra Pradhan, BJP state president Basant Panda and national secretary Suresh Pujhary besides Sambalpur Loksabha candidate Nitesh Gangadev and all the seven MLA candidates under the parliamentary constituency will accompany the PM on the dias. The entire area will be reinforced with tight security arrangements as per the standard operational procedure of PM's public meetings.
Mishra further said that union minister Dharmendra Pradhan will take part in a roadshow in the city area that is going to be organised on the previous everything of PM's program. BJP district unit and town unit will jointly organise the mega roadshow to evoke people's awareness on PM's program besides increasing the winning prospects of party candidates in the ensuing election. The roadshow will start from Balibandha, move through the main arteries in the city area and conclude at Ambedkar statue, Mudipara chowk.